Jay Baumgardner is an award winning Producer and Mix Engineer who has been working within the music industry for well over two decades. His impressive history of breaking up-and-coming artists, as well as bringing out hit songs from bands that are already established, has made him the Music Mix Engineer and Produce for music production los angeles. With a unique talent for refining an artist's sound and producing a finished product that acts are proud to attach their name to, Jay has become one of the leading names in the music recording industry.
Jay has a great discography and has worked with amazing artists from all genres even though his main focus is on rock music. Some of the noteable mentions he has worked with are: Bush, Gavin Rossdale, P.O.D., Papa Roach, Alien Ant Farm, Hoobastank, Helmet, Zebrahead, Lindsey Lohan, Evanescence, Drowning Pool, Seether, and many more.
In the 20 years that Jay has bee involved in the music industry, he has worked on albums that have gone multi platinum and collectively sold over 50 million copies. He is well known for being able to create "the hit single" with his clients across the globe, and for actually playing an active role in helping his clients to achieve the success that they truly deserve.
NRG Recording and Jay's list of clients include:

(hed) P.E.

12 Stones

311

Adema
AFI
Alicia Keyes

Alien Ant Farm
Apex Theory

Avril Lavigne

B'z

Sara Bareilles

Beck
Black Veil Brides

Bon Jovi

Boy Sets Fire
The Blind Boys of Alabama
Brad Mehldau

Buckcherry
Bush

Chris Cornell

Coal Chamber

Tracy Chapman

Common

Dance Hall Crashers

Dashboard Confessional

Dave Navarro

Deadsy: Commencement
Death by Stereo
Dido
Celine Dion

DJ Z-Trip
Doobie Brothers

Drowning Pool

Endwell
Escape the Fate

Evanescence

Eve 6

Everlast
Finger 11

Fiona Apple

Foo Fighters

Fort Minor

Full Scale

Godsmack

Good Charlotte
Hana Pestle

Helmet
Hollywood Undead

Hoobastank

Hootie and the Blowfish
Hot Hot Heat

Ice Cube

Ima Robot

Incubus

Jay-Z
Jimi Hendrix

John Fogerty

Jurassic 5
Kanye West

Kelly Clarkson

Kojak
Korn
Lacuna Coil

Limp Bizkit

Linkin Park

Lit

Lo Pro
Lost Alone
Mae
Mana

Matchbox Twenty
Melissa Etheridge
Michael Franti and Spearhead

Michelle Branch

The Monkees

Monterey Pop Festival

Motorhead

NAS

New Found Glory

No Doubt

Offspring

Orgy
Otherwise
P.O.D.

The Panic Channel
Papa Roach
Pennywise

Poe

Puddle of Mudd
Reach 454

Revis
Rhett Miller
Robin Thicke

Rooney

Save Ferris
Scary Kids Scaring Kids
Sebastian Bach

Seether
Sevendust
Shiny Toy Guns
Silverstein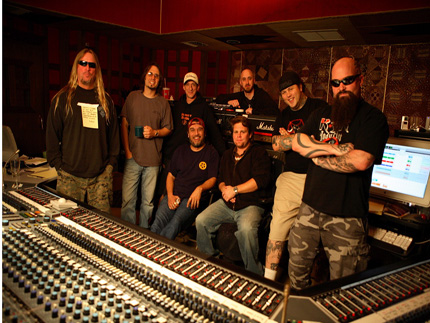 Slayer

Staind

Static X

Stereomudd

Stone Temple Pilots

Strata

Sugar Ray

Three Days Grace
Tom Petty

Toots & The Maytals
Trapt

Trik Turner

Trust Company
The Used

Velvet Revolver
We Are The Fallen

White Zombie
The Wombats
Yellowjackets
Booking inquiries for Jay can be addressed to Rene at AAM at rene@aaminc.com, or you can call us at 818-760-7841.